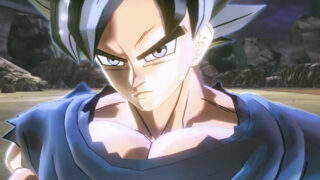 Publisher Bandai Namco and developer Dimps have announced Dragon Ball Xenoverse 2 downloadable content character Goku (Ultra Instinct -Sign-), who will join the game via the "Awakened Warrior Pack" due out this summer.
Here is an overview of the upcoming content, via Dragon-Ball-Official.com:
New downloadable content for the game is set to go live this summer, and you can watch a new trailer for it right now to start getting hyped!

In the new downloadable content, various content selected by players via the Conton City Vote will be added to the game! The Conton City Vote was held previously to decide which new warrior to bring into the game's setting, the vast polis of Conton City.

Just what will our first peek at the new downloadable content look like?! Find out in the trailer below!!
Dragon Ball Xenoverse 2 is available now for PlayStation 4, Xbox One, Switch, PC via Steam, and Stadia.
Watch a trailer below.
English
Japanese