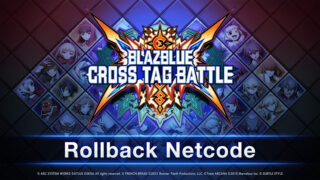 The PlayStation 4 and PC (Steam) versions of BlazBlue: Cross Tag Battle will add rollback netcode support on April 14, developer Arc System Works announced.
Here is an overview of the rollback netcode update, via Arc System Works:
Fans will find rollback netcode enhancements to BlazBlue: Cross Tag Battle's online play helpful for control inputs and allow players across multiple regions to battle it out together with smooth matches. Many players have enjoyed the public test for the Steam version since its start in February. After this update, the Steam public test will come to a close on April 13, 2022. Arc System Works thanks everyone who helped with the test.
Arc System Works has not announced plans to add rollback netcode to the Switch version of BlazBlue: Cross Tag Battle.