Lost Judgment expansion 'The Kaito Files' – Bruiser and Tank Style gameplay
Expansion due out on March 28.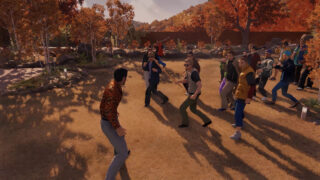 Publisher SEGA and developer Ryu Ga Gotoku Studio have released new gameplay clips from Lost Judgment downloadable content "The Kaito Files" showcasing the "Bruiser" and "Tank" fighting styles.
"The Kaito Files," which follows Yagami Detective Agency muscle Masaharu Kaito as he takes on a new case that ties up loose ends of his past, is due out on March 28 for $29.99. Read more about the expansion here.
Lost Judgment is available now for PlayStation 5, Xbox Series, PlayStation 4, and Xbox One.
Watch the videos below.
Bruiser Style
Tank Style