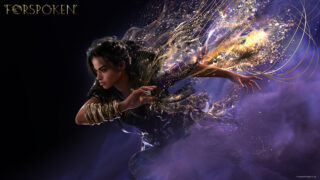 Publisher Square Enix and developer Luminous Productions have released a new trailer for action RPG Forspoken dubbed "Worlds Collide."
The companies also revealed brand-new key art that showcases protagonist Frey's journey in action as she begins to master her magic abilities. The new key art will also serve as one of the final artworks used on the reversible packaging for the physical edition of the game in North America.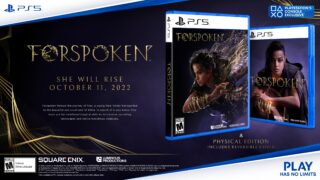 Here is an overview of the new trailer, via Square Enix:
New gameplay footage featured in the trailer showcases protagonist, Frey Holland, colliding with the world of Athia as she traverses around its sprawling landscapes. It also gives players a glimpse of the beautiful, yet deadly, enemies they will encounter and magical powers they will harness when the game launches.

The new gameplay trailer showcases Frey's newfound confidence as she rises to the challenge to save Athia and its people, and the trials she faces along the way in the unfamiliar world she has been mysteriously transported to. Players are given a closer look at some of the magical abilities Frey learns along her journey. These powers include "Storm Dart," which enables players to emit electrical energy during battle, as well as the ability to command barriers of water with the "Eagre" move.

The moment-to-moment gameplay footage also introduces the devastating impact of the "Break" in Athia, a devastating miasma that corrupts everything it touches, including humans and animals. Several corrupted creatures' players can expect to go head-to-head with in the game are featured, including the earth-shaking Gigas, the flying Apsaravis and more. Players are also given a closer look at the fierce Dragon that "welcomes" Frey to Athia, in addition to Frey's fast-paced magic parkour and combat skills as she evades the fearsome creature's brute-force attacks during an intense confrontation.
Forspoken is due out for PlayStation 5 and PC via Steam, Epic Games Store, and Microsoft Store on October 11.
Watch the trailer below. View a new set of screenshots at the gallery.
Trailer
English
Japanese
Screenshots