Publisher Untold Tales and Golf Club: Wasteland developer Demagog Studio have announced classics-inspired platformer The Cub for PlayStation 5, Xbox Series, PlayStation 4, Xbox One, Switch, and PC (Steam, Epic Games Store). A release date was not announced.
Here is an overview of the game, via its Steam page:
Inspired By the Classics, Made for the 21st Century

Challenging platform parkour inspired by classic SEGA games of the 90s—The Jungle Book, Aladdin, Lion King—but with modern twists and ideas. Platform parkour through the remains of humanity. Outwit evolved wildlife and dangerous hybrid flora. Crack environmental puzzles that keep you guessing. And stay one step ahead of the wicked humans who pursuing you in a twisted apocalyptic safari hunt.

The Story of a Hunted Cub

After the Great Ecological Catastrophe, the ultrarich flee to Mars and leave the rest to perish. But among them a small child who developed immunity to the hostile planet remains. Decades pass and those on Mars venture back to Earth to do recon. When they spot a small human child, The Cub, they immediately try to capture it. This sets off a journey of escape, exploration and discovery through the urban ruins of humanity coupled with frantic cat and mouse chases.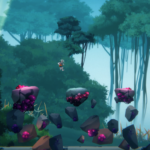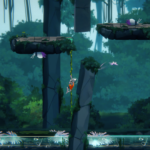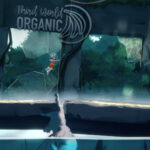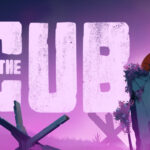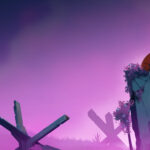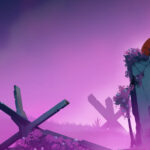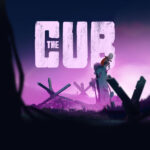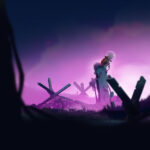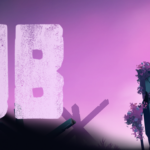 This World Tells Tales

Explore the ruins of humanity after the Great Ecological Catastrophe wipes out most of the civilization and leaves our remains to be reclaimed by an evolved mother nature. The story and clues of how and why humanity fell are strewn throughout the world. Crumbling brutalist tower blocks and abandoned genetics labs. Depleted chemical mines and overgrown battlefields. Each level has a story to tell.

The Perfect Tunes to Keep You Company

Accompanying you on the journey is Radio Nostalgia From Mars, a custom soundtrack that'll crash land into your psyche. Sink into thought-provoking survivor stories from the few ultrarich living on Mars, while a smooth-voiced radio DJ keeps the show moving with a collection of chill apocalypse-wave tunes.

If Looks Could Bring Back Memories

Meticulously drawn and stylized to look like the classic animated films of the late 90s—Atlantis, Tarzan, Road to El Dorado—while also taking a page from Samurai Jack's creator Genndy Tartakovsky's critically acclaimed series, Primal.
"The game is set in the same world as Golf Club: Wasteland, but this isn't a copy-paste sequel," said Demagog Studio creative director Igor Simic in a press release. "We're going back to the world we created using it to tell new stories from the perspective of a survivor on Earth. We've also written it in such a way that the story in The Cub intersects with the one in Golf Club: Wasteland and then continues on for those who wanted to know the fate of the golfer and the child."
Watch the announcement trailer below. View the first screenshots at the gallery.