Bokeh Game Studio launches new 'Golden Hour' video series with guest Shinji Mikami
A 40-minute conversation between the Resident Evil and Silent Hill creators.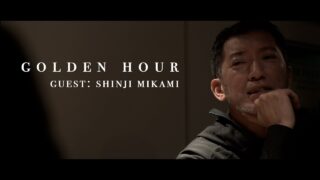 Bokeh Game Studio has released the first episode in a new video series titled "Golden Hour," in which it invites many guests from the games industry and beyond in Japan to the studio for conversation. In episode one, Resident Evil creator Shinji Mikami visits Bokeh Game Studio to share conversation with their creative director Keiichiro Toyama.
Here is Bokeh Game Studio's introduction to the video and series:
From their early days of coming into the gaming industry in Japan, when 3D games were becoming the norm, the two creators share insightful dialogue in how they came to create Resident Evil and Silent Hill. Toyama shares how inspirational Resident Evil was at the time and calls Mikami his 'mentor he never learned directly from.' The two creators describe how they came through the industry and Mikami reveals his difficult position at times when he worked as both director and producer on the Resident Evil series.

"Golden Hour" refers to a particular time at sundown and sunrise, when the sun shines in golden color for only a precious amount of time. This video, shot at Bokeh Game Studio's office bar, also proves to be a precious moment where creators of what is arguably the two most iconic horror franchises of all time share a drink. Mikami certainly shows his colors in unique metaphors such as describing his time working on Resident Evil as a "prison where you could freely make games," and how he will only make a horror game again if "ideas come upon me like an eyelash."
Watch the first episode below.