Wanted: Dead 'Valentine's Day' trailer, screenshots
A look at the game's high-octane combat.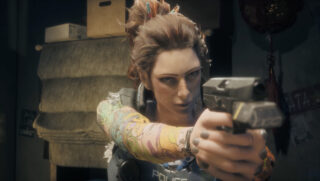 Publisher 110 Industries and developer Soleil have released a new trailer and screenshots for Wanted: Dead in celebration of Valentine's Day, which provides a look at the game's "stylish high-octane combat, complete with spectacular John Wick-esque style finishers and slick, limb-severing swordplay."
"We've been thrilled with the response from the press and public since we revealed Wanted: Dead last year," said 110 Industries founder and creative director Sergei Kolobashkin in a press release. "Everyone really seems to have embraced the outlandish style and tone we are aiming for! We hope you all enjoy our Valentine's Day gift and I promise you there will be plenty more to come this year, so keep your eyes open!"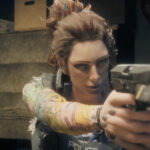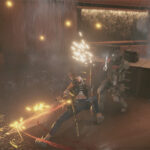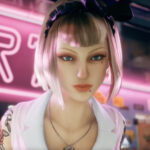 Here is an overview of the game, via 110 Industries:
Developed by Japanese studio Soleil, Wanted: Dead blends melee sword combat, exciting gunplay and a unique limb severing system to deliver a deep action title inspired by the mechanically rich combat systems found in titles like Devil May Cry, Bayonetta, and Metal Gear Rising: Revengeance.

Players take on the role of Lt. Hannah Stone, stepping into a dark and dangerous vision of cyberpunk Hong Kong as leader of the "Zombie Squad," an elite team who work outside the purview of the traditional police force. You will fall in love with Stone's elite combat skills that combine style and substance, delivering cool slow-motion sequences, the ability to issue orders to teammates, and a limb severing mechanic that changes enemy attack patterns.

Your date with Wanted: Dead this Valentine's Day will take a stop at the Atomic Heart diner. Offering a change of pace to the game's adrenaline-pumping combat, the diner offers a place for Lt. Stone to chill as she consumes food and drinks for buffs that will help her on her deadly missions, while giving us players the chance to get to know the eccentric cast of characters that comprise her team.
Wanted: Dead is due out for PlayStation 5, Xbox Series, and PC in 2022.
Watch the trailer below. View the screenshots at the gallery.