Marvelous has announced LOOP8, a "juvenile RPG" for PlayStation 4, Xbox One, and Switch. It will launch in 2022 in Japan.
Here is an overview of the game, via its official website:
Story

Eight months after hope for humanity was destroyed…

Nini, the protagonist who lost his home and family to the ancient calamity known as the "Kegai," arrives at the peaceful countryside town of Ashiharanakatsu to stay with his mother's relatives.

He was welcomed by Konoha, a girl who says she is his relative.

The people who live on this land all say there is nothing special about this town.

"It's wrong to say this town has nothing."

The mountains, the ocean, the old homes, the new friends, living with her, the gravity…

For Nini, whose whole world was the space station, everything was fresh.

"Give it up. There is nowhere in this world the 'Kegai' do not appear."

A fox-eared girl who calls herself backup from the gods; a mysterious floating sphere that shines in the sky. In this town where everyday life and the extraordinary intertwine, Nini's radiant and stressful summer begins.

About

LOOP8 is a juvenile RPG in which live your "everyday life" and fight "the extraordinary." Live a summer all your own while forging relationships with the people around you, while fighting calamities known as "Kegai."

Everyday Life – You are the protagonist Nini, living life in a countryside town, while looking for humans possessed by "Kegai," a threat to humanity. Forge relationships with the people around you, train for battles against the Kegai, and enjoy your limited free time.
The Extraordinary – If you find a human possesses by the "Kegai," you will be able to enter "Kousen Hirasaka," the space between this world and the next, to confront the Kegai head on. Your relationships and training thus far will affect the outcome of your battle.
Loop – When you want to restart something, such as forging a relationship or dealing with the Kegai, you can rewind time to a certain point while maintaining some of your current state.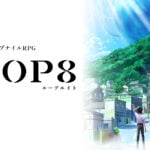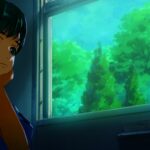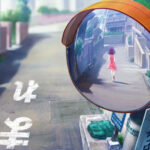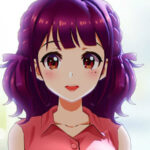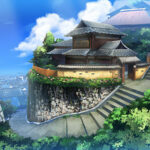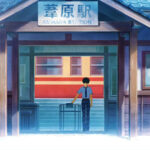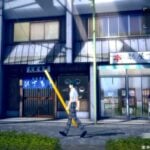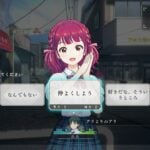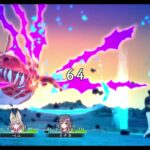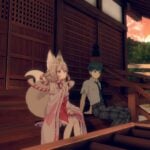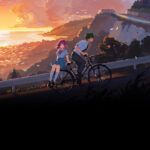 Emotional AI: Maturity System

What "choices" will you make in a constantly shifting world?

The game's unique emotional artificial intelligence, the "Maturity System," controls all aspects of the game's progress, and the character's emotions and stories are constantly shifting. Each "choice" you make influences the game's world, offering a different experience every time you play.

Characters with Real Emotions – Like a real person, each character's behavior will change depending on the atmosphere, their desires, and their relationships with others.
A Story that Changes Each Time You Play – Like your constantly-shifting relationships with each character, events will also change based on how you play.

Staff

Game Design / Scenario: Yuri Shibamura (Gunparade March, Touken Ranbu)
Character Design: En Morikura (Virtual talent Kizuna AI), Shingo Adachi (Sword Art Online anime)
Concept Art: Kitsuneiro (Amatukitune)
Music: Noriyuki Iwadare (Phoenix Wright: Ace Attorney – Trials and Tribulations, Phoenix Wright: Ace Attorney – Dual Destinies, and Phoenix Wright: Ace Attorney – Spirit of Justice)
General Producer: Yoichi Miyaji (Sieg Games)
Theme Song: "Genfuukei" by NaHo
Watch the announcement trailer below. View the first screenshots at the gallery.
Trailer #1