Former The Witcher 3: Wild Hunt and Cyberpunk 2077 staff establish new studio Rebel Wolves
Working on AAA dark fantasy RPG built on Unreal Engine 5.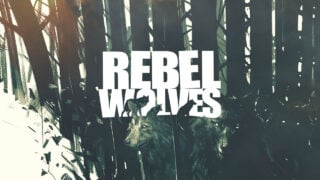 Rebel Wolves, a new studio founded by former The Witcher 3: Wild Hunt and Cyberpunk 2077 developers, has announced its formation.
The company, led by CEO and game director Konrad Tomaszkiewicz, who also directed The Witcher 3: Wild Hunt, is currently developing an AAA, story-driven, dark fantasy RPG built on Unreal Engine 5, which will be the first title of a planned saga. It will be available for "next-generation consoles and PC."
"We're industry veterans, but we're hungry for more," reads a message on the studio's official website. "We want to create amazing virtual worlds, filled to the brim with powerful emotions and unique experiences. Most of all, we want to share our boundless passion for video games. We know what players love, because we're players ourselves."
The studio's mission statement is as follows:
We want to do two things. Sounds modest? Well, keep reading.

One is to revolutionize the RPG genre. We love these games, we've been playing and making them for decades—and now we want to take them a step further. Our titles will be quality driven and innovative. We don't want to create another game, we want to create the game. We're experts in our respective fields, confident in our abilities, and wildly passionate about what we do.

Second—is to create a studio where developers can thrive, united by a common goal and a sense of camaraderie. Our priority is the team, and the team's priority is to create the best RPG games the world has seen.

Ambitious? Watch us.
Learn more about the studio here.