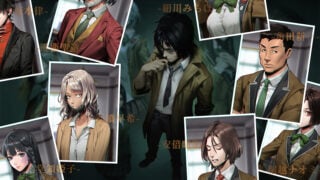 Experience has delayed Shinigami: Shibito Magire, the third entry in Experience's Spirit Hunter horror adventure game series, from its previously announced March 24 release date in Japan to September 15 for further quality improvements.
The delay was announced during the "EXP Channel #32" live stream, which also included new gameplay footage.
Read more about the game here.
Watch the new gameplay footage at the time stamps below.
13:15 to 14:03
14:42 to 19:40
20:42 to 23:55