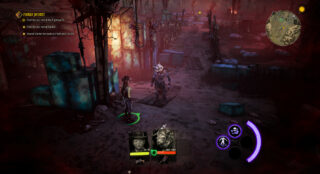 Publisher Devolver Digital and developer Wolfeye Studios have delayed Weird West from its previously planned January 11, 2022 release date to March 31. It will be available for PlayStation 4, Xbox One, and PC via Steam.
Here is a message from Devolver Digital on the delay:
Devolver Digital and Wolfeye Studios today announced that in order to make Weird West the most immersive and well, weird, journey through the west as possible, the game will now be launching across PC, Xbox One and PlayStation 4 on March 31, 2022.

Weird West is an impressively deep mix of action RPG and immersive sim elements built on the Wolfeye team's experience with Dishonored and Prey. Early feedback is fantastic but, as is the case with any immersive sim, there are a lot of variables that can lead to unintended consequences. More time is needed to deliver an experience that the community expects from Wolfeye and Devolver. The team understands that this might be a disappointment to folks, but want to ensure that the game they've worked on for years is launched in the best form possible.
Watch a video message from Weird West creative director Raphael Colantonio below.