OMORI for Switch launches in spring 2022
PlayStation 4 and Xbox One versions also planned.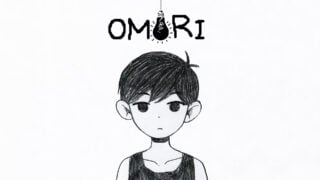 The Switch version of OMORI will launch in spring 2022, publisher and developer OMOCAT announced.
PlayStation 4 and Xbox One versions of OMORI are also planned, but because this was announced during a Nintendo Indie World live stream, a release window for those platforms are still to be confirmed.
OMORI first launched for PC via Steam on December 25, 2020.
Here is an overview of the game, via OMOCAT:
Explore a strange world full of colorful friends and foes. Navigate through the vibrant and the mundane in order to uncover a forgotten past. When the time comes, the path you've chosen will determine your fate… and perhaps the fate of others as well.
Watch a new trailer below.
Update 11:25 p.m.: An earlier version of this article listed PLAYISM as the publisher, as was listed on Nintendo.com at the time. However, OMORI will be published by developer OMOCAT.