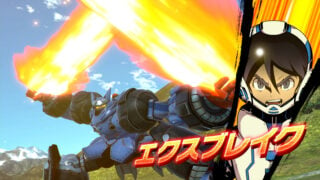 A demo for mecha action RPG Megaton Musashi is now available for PlayStation 4 via PlayStation Store and Switch via Nintendo eShop in Japan.
In the demo, you can only play a mission a limited number of times. Save data from the demo can be carried over to the full game if you decide to purchase it.
Megaton Musashi launched for PlayStation 4 and Switch on November 11 in Japan.