Cuphead downloadable content "The Delicious Last Course" will launch for all available platforms on June 30, 2022, developer Studio MDHR announced.
Here is an overview of the downloadable content, via Studio MDHR:
In this new adventure, Cuphead and Mugman setting sail for "D.L.C. Isle," an untamed and previously undiscovered island off the coast of the main Inkwell Isles. In true Cuphead fashion, however, they find that the island is host to a new cast of fearsome, larger than life bosses, all of whom are tied to a quest they must undertake on behalf of the jubilant and jolly Chef Saltbaker. What this quest is and where it will take our intrepid heroes is something we want to keep secret for just a little longer, but it's fair to say that it might be our brave little cups' most thrilling adventure yet.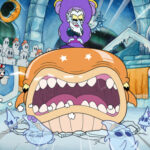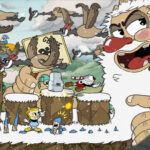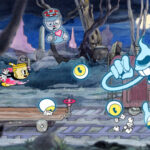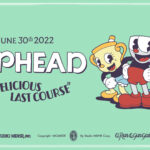 Luckily, Ms. Chalice is there for more than just moral support. Fans of the original Cuphead will recognize her as The Legendary Chalice, but in this new form, Ms. Chalice packs a wallop of her own, including unique abilities that will help you overcome some of the biggest bosses we've ever designed! Be sure to keep an eye out for grumpy shopkeep Porkrind as well, who's never one to pass up an opportunity for commerce, and might just have all new weapons and magical charms for you to experiment with. In fact, if you take a closer look at the trailer, you might just spot a few.
Cuphead is available now for PlayStation 4, Xbox One, Switch, and PC via Steam, GOG, and the Microsoft Store.
Watch a new trailer below. View a set of screenshots at the gallery.