tinyBuild acquires Versus Evil, Red Cerberus
Acquisition adds over 250 staff to tinyBuild.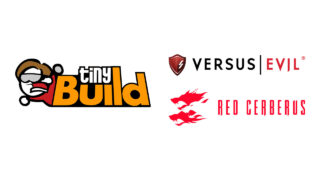 tinyBuild has acquired Versus Evil and its quality-assurance subsidiary Red Cerberus, the company announced.
Under tinyBuild, Versus Evil will continue to operate as an independent label, expanding tinyBuild's publishing capacity and contributing to its intellectual property discovery process in new genres such as RPG and strategy.
The acquisition adds over 250 staff to tinyBuild, bringing its total headcount to over 400.
The initial consideration for the acquisition will be $12.5 million in cash, and deferred payments over the following three calendar years will be settled with newly issued tinyBuild shares of up to $18.8 million. The total maximum consideration is up to $31.3 million.