Project L – League of Legends assist-based fighting game finds its foundation
Featuring Ekko, Darius, Ahri, and Jinx.
Riot Games has released a six-minute video update on Project L, its upcoming fighting game set in the world of League of Legends.
When it was last shown in October 2019, the game was still in the research and development phase. Today, "we've landed in a spot that we're all pretty excited about," according to senior director and executive producer Tom Cannon.
"The gameplay clip that we aired [today] at Undercity Nights [back in October 2019] is still what the gaming industry calls a 'vertical slice,'" Cannon explained in a blog post. "We built this to hammer out the final look of the game, in advance of actually going in and building all of our content like characters and stages. Our vertical slice might give you the sense that the game is ready, but we actually still have a lot of work ahead of us. So, although we've made a great deal of progress, we will not be shipping in 2021 or 2022."
According to Cannon, Riot's goal is to build "a super high-quality fighting game that the fighting game community can invest deeply in, playing for years or even decades."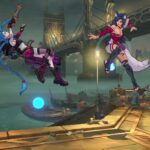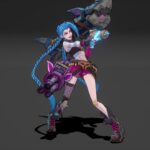 Project L will be an assist-based tag-team style fighting game. Players will build and control a team of two Champions. Controls will be easy to learn, but difficult to master. Netcode will start with rollback as a foundation, with existing technology from Riot Games such as RiotDirect added in to minimize ping.
As for when the game will release, Cannon said, "Well we're almost locked in on the stuff that makes a game a game (core gameplay, controls, art direction, etc.), but we still need to do things like build out a full roster of champions, design stages, add menus and user interfaces, create ranking systems, and more. To get all this done, we're still looking for some additional Rioters to join the team! Check out our hiring page if you want to help us get Project L over the finish line."
Riot Games promises to share "at least two updates" on Project L in 2022—starting sometime early in the second half of 2022.
Watch the new footage below. View a set of screenshots at the gallery.