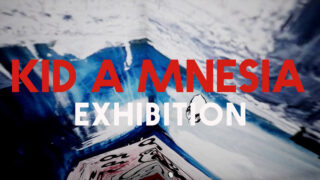 Epic Games Publishing and developers [namethemachine] and Arbitrarily Good Productions will release KID A MNESIA EXHIBITION for PlayStation 5 via PlayStation Store, and PC and Mac via Epic Games Store on November 18 as a free download, the companies announced.
Here is an overview of the game, via its store pages:
KID A MNESIA EXHIBITION is a fevered dream-space, an edifice, built from the art and creatures, words and recordings of Radiohead's Kid A and Amnesiac uncovered from 20 odd years ago, reassembled and given new mutant life.

Stanley Donwood and Thom Yorke's twisted anxious artwork and writing made to accompany the music of Radiohead's Kid A and Amnesiac is uncovered and brought back to life, in a building hidden in a forest made in pencil, stretching the idea of what an exhibition is to breaking point.. or into something else entirely.

The original multitrack recordings of Kid A and Amnesiac are scattered and reformed in a series of impossible or possible spaces populated by equally impossible or possible creatures, surrounded by the art of Stanley Donwood and Thom Yorke, created as the millennium loomed.
Watch a new trailer below.