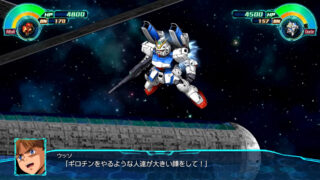 Bandai Namco has released part two of its "Super Robot Wars 30 Primer" gameplay video series.
In "Primer Part 2: Combat," Lian Anbird voice actor Karin Takahashi plays the game, while Super Robot Wars series producer Takanobu Terada and Super Robot Wars 30 producer Shouhei Mogami provide commentary.
Super Robot Wars 30 is due out for PlayStation 4 and Switch in Japan and Asia with English subtitles, and PC via Steam worldwide on October 28. Read more about the game here.
Watch the footage below.