QUByte Connect 2021 set for October 28
Featuring Breakers Collection, QUByte Classics, and more.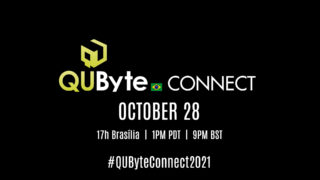 QUByte Interactive will host QUByte Connect 2021 on October 28 at 1:00 p.m. PT / 4:00 p.m. ET, where it will showcase more than 20 titles from its upcoming games portfolio. You will be able to watch it on YouTube (English, Brazilian Portuguese), Twitter, Facebook, Instagram, and Discord.
In addition to "several surprises," the show will also feature information regarding the classic fighting games collection Breakers Collection, 2.5D Metroidvania game Project Colonies: MARS 2120, and chapter-based horror game Opus Castle.
The event will also feature the debut of the "QUByte Classics" line, which will relaunch classic games for PlayStation 5, Xbox Series, PlayStation 4, Xbox One, and Switch with various filter options, a comfortable interface to navigate between different versions, save system, and achievements.
"As some of these games were released for 8-bit and 16-bit platforms, our idea is to give players one more option to choose between these versions, as is the case with The Immortal and The Humans, which received versions of more than one console, like Mega Drive and Amiga," said QUByte Interactive CEO Marivaldo Cabral in a press release.
Watch a teaser trailer for the event below.