Open-world action RPG Honor of Kings: World announced
First trailer for the newly announced title.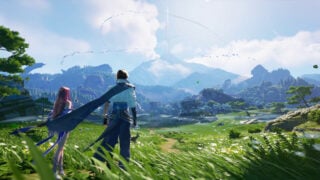 Publisher Tencent Games and developer TiMi Studio Group have announced Honor of Kings: World, an open-world action RPG based on the hit mobile game Honor of Kings, planned for a worldwide release on multiple platforms. A release date was not announced.
The companies also announced a collaboration with science-fiction writer Liu Cixin, known for The Three-Body Problem and more, who will bring his unique perception of Chinese culture and aesthetics to Honor of Kings: World.
Honor of Kings is a competitive battle game released for iOS and Android in November 2015 in China. According to TiMi Studio Group, it was the first game to average 100 million daily active users in the world, and is one of the world's highest grossing games of all time.
Watch the announcement trailer for Honor of Kings: World below.