Senran Kagura series 10th anniversary website launched
Today marks 10 years since the 3DS original's release.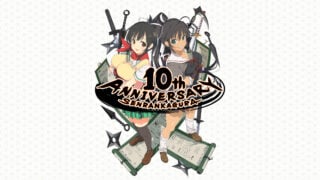 Publisher Marvelous and developer Honey∞Parade Games have launched the 10th anniversary website for the Senran Kagura series.
The first entry in the series, Senran Kagura: Skirting Shadows, launched for 3DS on September 22, 2011 in Japan.
The website features a special video, the 10th anniversary key visual illustrated by Nan Yaegashi, and messages from the voice actors. By clicking the "Change" button at the top right of the page, the outfits worn by Asuka and Homura in the key visual change to swimsuits.
Watch the video below.