Chinese action RPG WUCHANG: Fallen Feathers announced
Due out in 2024.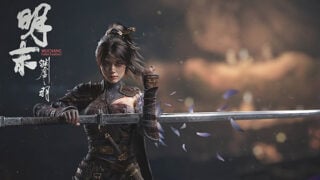 Chinese developer Leenzee Games has announced WUCHANG: Fallen Feathers, an action RPG set in the final years of the Ming Dynasty in Ancient China. It is due out in 2024. Platforms were not announced.
Here is a brief overview of the game, via Leenzee Games:
Set in the chaotic final years of the Ming Dynasty, WUCHANG: Fallen Feathers is an exploration of the hauntingly beautiful landscapes of imperial China and the battle against mysterious forces that transform a grim reality to supernatural horror.
Watch the 18-minute gameplay reveal trailer below. Follow the game on Twitter @PlayWUCHANG.