Azure Striker Gunvolt 3 launches in summer 2022, development report video
New footage showcased at BitSummit THE 8th BIT.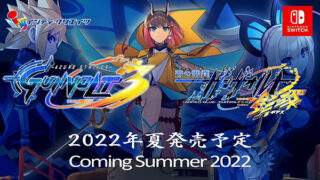 Azure Striker Gunvolt 3 will launch for Switch in summer 2022, developer Inti Creates announced.
Read more about the game here.
Watch a new eight-minute development report video below, recorded in August at the LEVEL5comcept conference room in Osaka.