Sonic Colors: Rise of the Wisps Part 2 now available
The final episode.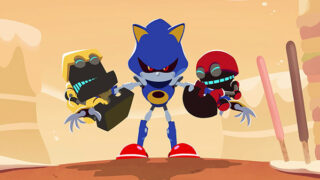 Sega has released the second episode of the two-part animation series Sonic Colors: Rise of the Wisps.
Here is the episode description:
Temperatures rise as Sonic and Metal Sonic clash. Sprinkle in some Wisps to the mix and you have a real feast for the eyes. It's a race against the clock, can Sonic and Jade team up to save the Wisps?
If you missed it, watch the first episode here.
Sonic Colors: Ultimate is due out for PlayStation 4, Xbox One, Switch, and PC via Epic Games Store on September 7.
Watch the animation below.