Pokemon Cafe Mix to relaunch as Pokemon Cafe ReMix this fall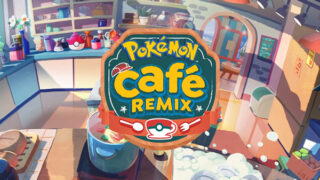 Free-to-start puzzle game Pokemon Cafe Mix—which first launched for Switch, iOS via App Store, and Android via Google Play in June 2020—will relaunch as Pokemon Cafe ReMix this fall, The Pokemon Company announced.
Here are the latest details, via The Pokemon Company:
Pokemon Cafe Mix, the touch-based puzzle game for Nintendo Switch and mobile devices, is getting a revamp this fall, along with a new name—Pokemon Cafe ReMix. Updates will include new puzzle elements, more Pokémon, new dress-up options, and more ways of growing and developing staff Pokemon.

Pokemon are now able to eat the delicious meals prepared for them, making them more friendly and more willing to become staff Pokemon. New puzzle skills that will make it easier to clear puzzles will also be introduced in Pokemon Cafe ReMix, as well as the ability to combine megaphones to make them more powerful. Golden acorns collected in Pokemon Cafe Mix will transfer to Pokemon Cafe ReMix.
View a new set of screenshots at the gallery.