Dragon Quest X Offline producer talks map scaling, story, voice-overs, and battle system
Takuma Shiraishi answers a few user questions.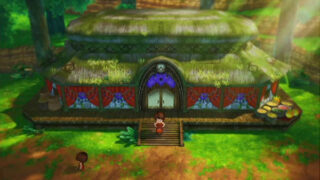 Dragon Quest X Offline producer Takuma Shiraishi answered a few user questions on the May-announced offline Dragon Quest X game during the "Chou Dragon Quest X TV 9th Anniversary Program."
Get the details below.
Q1: Why did you change the appearance from Dragon Quest Online?

The world and map originally designed for Dragon Quest X Online were changed to a scale suitable for Dragon Quest X Offline.

Q2: How far does the story go?

As the subtitle suggests, we're only going as far as "Rise of the Five Tribes" at first. However, the story continues beyond that in Dragon Quest X Online, so we're hoping to do something about that… But nothing has been decided yet and I don't have any information to share.

Q3: Will event scenes be voiced like those in Version 5 of Dragon Quest Online?

Yes.

Q4: How about the battle system? Is it the same as Dragon Quest Online's "action interruption" system?

It uses a turn-based command battle system like traditional Dragon Quest games. Further details will be announced at a later date.
Dragon Quest X Offline is due out for unannounced platforms in 2022 in Japan.
Thanks, Games Talk.