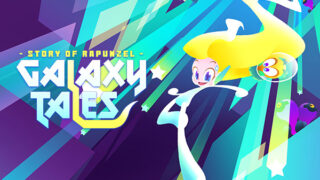 Publisher Intragames and developer IKINAGAMES have announced 2D action platformer Galaxy Tales: Story of Rapunzel for PlayStation 4, Switch, and PC (Steam). It will launch in Early Access for PC via Steam on August 27, followed by a full release across all platforms in 2022.
IKINAGAMES previously developed the virtual reality defense game Cubians VR, the mobile game Fairy Tail: Goku Mahou Ranbu, and the Switch game WitchSpring3 Re:Fine – The Story of Eirudy.
Here is an overview of Galaxy Tales: Story of Rapunzel, via its Steam page:
About

Defeat the space pirates with Rapunzel, Incident Bundle Android! Android Rapunzel, who has been asleep for a long time in the basement of Planet Jimo, wakes up by Rose's mistake. The entire interior of the shelter was occupied by space pirates. But if the smart Rose and Android Rapunzel join forces, anything is possible!

Rapunzel's weapons are jumps and hair. Instead of hands and feet, swords and magic, Rapunzel swings his long hair to throw space pirates, and jumps up using the devices in the shelter. Can Rapunzel and Rose, the cute and fluffy alien creature, escape the shelter safely?

Key Features

A fast-paced 2D action platformer game!
Cute cartoon-style graphics!
You can use your hair to catch and throw enemies!
You can unlock hidden scenarios by acquiring all the collected items on the map!
Unique bosses that exist in each chapter!