Pipeworks Studios establishes Timbre Games
Led by industry veterans Joe Nickols, Zoe Curnoe, and Geoff Coates.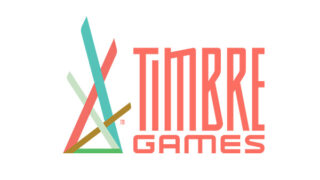 Sumo Group company Pipeworks Studios has announced the establishment of the Vancouver-based studio Timbre Games, which is led by Joe Nickolls, the former vice president and general manager of Maxis. Nickolls is the president and founding partner of Timbre Games.
Nickolls is joined by co-founder and studio production director Zoe Curnoe, the former production director of the story campaign for the Gears of War series at The Coalition; and co-founder and studio creative director Geoff Coates, who previously worked as art and creative directors on Company of Heroes, Dead Rising 4, SSX, and more.
"We couldn't be more thrilled that Timbre Games is the first of our new studios," said Pipeworks Studios CEO Lindsay Gupton in a press release. "We're inspired by the team's vision and confident they will not only create truly fun games but do so in an inclusive environment where voices are heard and employees thrive."
Nickolls added, "With Timbre, we wanted to build a studio from the ground up with a focus on diversity, transparency, community involvement in game development, and a sustainable, fun workplace culture. Those priorities are shared by Pipeworks so it was a natural fit from the start. We're going to make great games right across Canada, fully embracing remote work and a hybrid studio approach."
Timbre Games will focus on the action adventure and simulation genres, and is currently building its team in hopes of creating a blend of experienced industry talent and newcomers.
The developer aims to approach game development with the community in mind from the start, including creating and growing a new studio. It plans to involve players early in the process, and focus on early access and community feedback.
Visit the Timbre Games official website here.