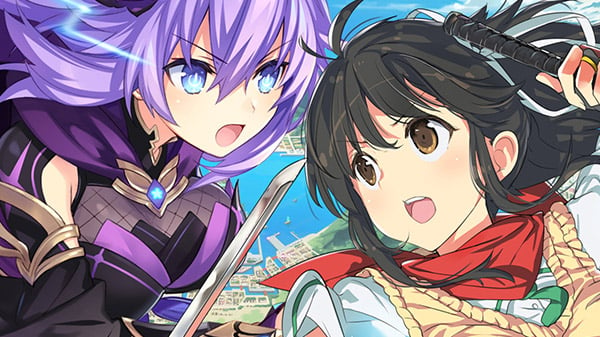 Idea Factory International will release Neptunia x Senran Kagura: Ninja Wars for PlayStation 4 in 2021 in the west, the publisher announced.
Pre-orders are available now at IFI's Online Store. The standard edition costs $49.99, while the limited edition has yet to be priced.
In Japan, the game is known as Senran Nin Nin Ninja Taisen Neptune: Shoujo-tachi no Kyouen and will launch on September 16.
Here is an overview of the game, via Idea Factory International:
Gamninjustri—a place where all manner of ninjas gather.

As the struggle for control increased between the Daimyos of the nations, tensions rose between the two great nations, each of which was home to one of the major schools of martial arts.

The Compa Style which has mastered the Ninja Arts based on the Command Technique.

The Honeypa Style which has mastered the Ninja Arts rooted in the Action Technique.

The two camps were stuck in a ruthless competition of skill in order to achieve hegemony, but as they fought on, a mysterious army of mechanical ninjas made their assault.

The mechanical ninja army overran the smaller nations in an instant, and the Steeme Legion leader, Yoh Gamer, made an announcement to the world: "The Super NINJA War to decide the world's strongest school is about to begin!"
Read more about the game here.
Watch the announcement trailer below. View a set of screenshots at the gallery. Visit the official website here.