Final Fantasy XVI – English voice recording going first due to facial capture, more
Plus, why Naoki Yoshida never attends a voice recording session.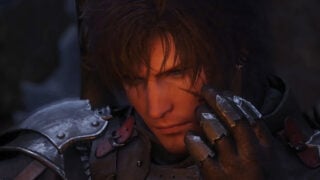 Final Fantasy XVI producer Naoki Yoshida shared an update on voice recording for the upcoming action RPG during his guest appearance on the latest episode of Washagana TV.
Here is the full comment from Yoshida:
I've been working on Final Fantasy XIV for eight years now, but I've never been to a voice recording session. I have my own policies about this. If I go, since I also write some dialogue I would want to step in and say my opinions, making the whole session seem like there are two sound directors. And I think the voice actors may have a hard time if the producer / director comes in and says different things from what they were told from the sound director. So I don't go to voice recording sessions.

I'm also not going to Final Fantasy XVI recording sessions. Since I'm not the one writing the story. During story meetings, I do say my opinions like, 'I think this line should be changed, considering the protagonist Clive's emotions…' Although the team has been doing a great job of taking my opinions into consideration.

This time, English recording is going first. And we have been focusing on British English.

Also we have to record facial movements. We can't possibly hand-animate every cut of a scene. So this time we are doing full facial motion captures and then adding voices to that. Those works are not entirely cutscenes though. So this is one of the reasons why the English version is ahead of others. We are going to start the Japanese version soon.
This comment comes following a recent statement from Yoshida that voice recording for Final Fantasy XVI is in its final stages.
Final Fantasy XVI is in development for PlayStation 5. Read more about the game here.
Thanks, Games Talk.