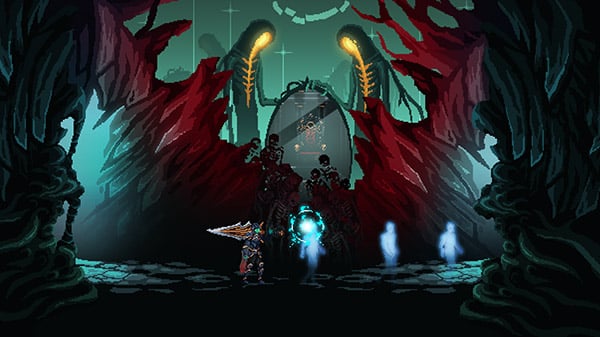 Publisher Serenity Forge and developer White Rabbit have released a new trailer for Death's Gambit: Afterlife showcasing the upgraded release's new content and improvements, as well as confirming release windows for the PlayStation 4 and PC versions.
Death's Gambit: Afterlife will launch first for Switch sometime in 2021, followed by PC via Steam one month later, and PlayStation 4 one month after that. Users who already own Death's Gambit for PlayStation 4 or PC will receive Death's Gambit: Afterlife as a free upgrade.
Here is a brief overview of the game, via Serenity Forge:
Death's Gambit is a 2D action Metroidvania with slick combat that requires precision from its players to master its expansive options. Death's Gambit: Afterlife adds 10 new levels, 22 new weapons, 100 talents, skills, storylines, cinematics, gameplay enhancements, and much more to make it the most definitive edition of the game to date.
Watch the trailer below.