Strange Brigade now available for Switch
Will you answer the call to adventure?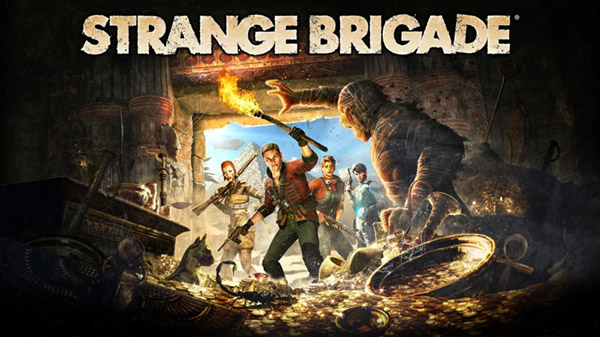 Rebellion has released a Switch version of Strange Brigade via the Nintendo eShop at a 10 percent-off launch week discount price of $31.49. After launch week, the price will change to $34.99.
Strange Brigade first launched for PlayStation 4, Xbox One, and PC via Steam in August 2018.
The Switch version adds a host of exclusive new features, including:
Local Play – Includes two to four-player local wireless play.
Online Play – Two to four-player online co-op.
Enhanced Controls – Motion Controls, HD Rumble, and Pro Controller support.
Technical Enhancements – Dynamic Resolution Switching for smooth 30fps gameplay. Running up to 1080p on TV and 720p handheld.
Achievements – Achievements with in-game tracking screen.
Friend Invites – Send invites to online and offline friends.
The Strange Brigade Season Pass is also available for purchase for $29.99. Alternatively, the game can be purchased in a Deluxe Edition bundle with the Season Pass for $59.99 ($53.99 during launch week).
Here is an overview of the game, via Nintendo.com:
About

Will you answer the call to adventure?

Erased from history and buried in a nameless tomb for 4,000 years, Seteki the Witch Queen has risen once again.

Only one troop of heroes can stand against Seteki and her army of mummified monstrosities: the Strange Brigade!

Key Features

Gripping Adventure – A rip-roaring campaign filled with foes to send back to the afterlife. Explore alone or team up in 2-4 player online and local wireless co-op!
Fearless Fortune Hunters – Adventure as one of four dashing agents trained to tackle the supernatural. Aim and blast powerful weapons with motion controls and unleash magical amulets!
Malevolent Monsters – moaning mummies, fire-breathing assassins, armor-plated minotaurs and much, much worse!
Terrifying Traps – Decapitate the undead with spinning blades, fry them with fire traps and more. You wouldn't set them on your team mates… would you?
Puzzling Predicaments – Keep those peepers peeled for suspicious clues, secret entrances and ancient contraptions! Who knows what treasures await…
Watch the launch trailer below.