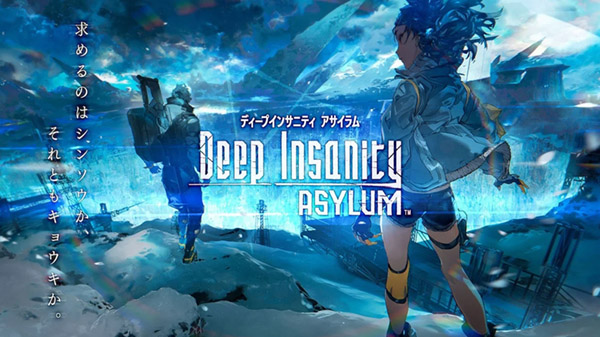 Square Enix has announced the Deep Insanity cross-media project, which will consist of the Deep Insanity: The Lost Child anime; Deep Insanity: Asylum game; and Deep Insanity: Nirvana manga.
Deep Insanity: The Lost Child is produced by Silver Link and will begin airing in October. Its staff includes creators Makoto Fukami, Norimitsu Kaihou, and Etorouji Shiono, director Shin Oonuma, series organizer and screenwriter Kento Shimoyama, character designer Kazuyuki Yamayoshi, music director Fumiyuki Gou, and Mirai Kodai Gakudan on music.
Deep Insanity: Asylum is an RPG and will launch as a free-to-play title with item-based in-app purchases for PC via Steam, iOS, and Android in September in Japan. Pre-registration is available now on Google Play. Battles are skill selection-based battles that progress in real-time. There are also auto and high-speed functions. The theme song, "Madoromi," is written, composed, and arranged by Taketeru Sunamori of Mirai Kodai Gakudan, with vocals by Kanata Amane and Towa Tokoyami.
Deep Insanity: Nirvana began serialization in today's issue of Monthly Big Gangan magazine. On September 25, Square Enix will release the standalone comic volumes one and two.
Here is an overview of the game's story, via its official website:
Near future.

The never-ending sleep known as Randolph Syndrome has spread across the globe.

The cause appears to be a huge underground world that appeared in Antarctica.

Discovered inside was a group of strange organisms unlike those on the surface, as well as unknown resources.

To put an end to Randolph Syndrome, and to attain great wealth from the genetic information of those organisms and underground resources, humans put their lives on the line and go underground.
Watch a series of trailers below.
Deep Insanity: The Lost Child
Deep Insanity: Asylum
Deep Insanity: Nirvana