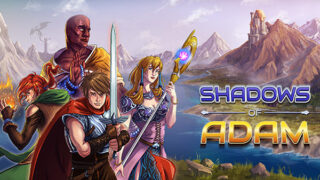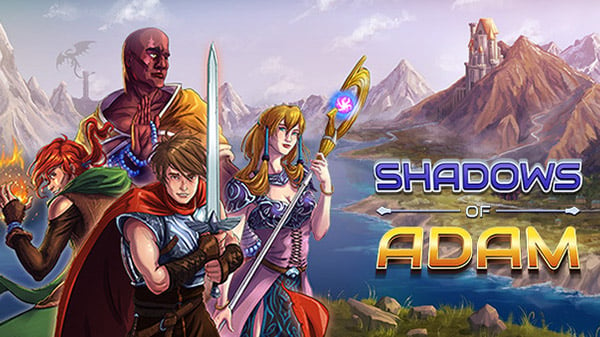 Publisher PM Studios and developer Something Classic Games will release 16-bit RPG Shadows of Adam for PlayStation 4 on June 15 for $14.99, the companies announced.
Shadows of Adam first launched for PC, Mac, and Linux via Steam in February 2017, followed by Switch in May 2020.
Limited Run Games will also open pre-orders for a physical edition of Shadows of Adam for PlayStation 4 and Switch on June 15 at 9:00 a.m. PT / 12:00 p.m. ET. It will be available in $34.99 standard and $64.99 limited editions. Pre-orders will be available the following links:
Standard Edition
Limited Edition
Here is an overview of the game, via PM Studios:
About

Shadows of Adam is a creative, humorous and exciting take on the 16-bit Japanese RPG era, but with its own twists and style for the modern day gamer. Fast-paced battles, gorgeous graphics, an awesome soundtrack and the convenience to save anywhere you like make it tough to resist! Whether playing on the TV or in handheld mode, the game's glorious pixels will immerse you in the adventure and its memorable scenes.

Key Features

Compelling Character-Driven Story – Shadows of Adam's story is one with a deep narrative and an interesting plot. The story revolves around 4 main characters: Asrael, Kellan, Curtis and Talon.
A Strategic AP Management Battle System – AP is restored between each round of battle automatically and through defeating enemies. This allows a unique attrition system that encourages skill use and fast combat.
Beautiful Visuals – Shadows of Adam features beautifully modernized visuals inspired by classic Japanese RPGs of the '90s.
Original Soundtrack With Over 44 Tracks – An original soundtrack by Tyler Mire that's inspired by music from the genre's greatest games. This soundtrack includes unique themes for each area and character and has an emphasis on strong melodies and an emotional connection.
Watch the launch trailer for the PlayStation 4 version below.