Ruiner developer Reikon Games announces sci-fi first-person shooter Final Form for consoles, PC
Go on an action-packed adventure as a humanoid avatar of a sentient spaceship.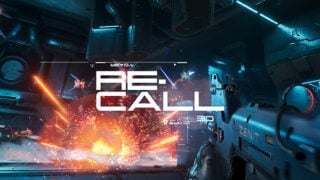 Prime Matter, the new publishing label under Koch Media, and Ruiner developer Reikon Games have announced Final Form, a first-person shooter coming to consoles and PC. Specific consoles were not announced. It will be available both physically and digitally.
Here is an overview of the game, via Prime Matter:
A new definer within the first-person shooter category, where players can fully customize their Valkyrie's skills and premium looks, and team up with fellow robotic saviors in an escalating dance of movement and combat against an unknown enemy force in a post-cyberpunk universe.

Final Form (working title) is a science-fiction first-person shooter taking players on an action-packed adventure as a humanoid avatar of a sentient spaceship. The mission expands beyond the edge of the known Universe, in a race against an unstoppable plague, to protect the last celestial being, essence of life and creation.
"Making this game is like coming back to our roots," said Reiko Games co-founder Magdalena Tomkowicz in a press release. "Final Form (working title) has been brewing and growing for a long time, inspired by our passion for exploring the unknown and nourished by works of art that contemplate possible futures of mankind, the civilization we call our own and whatever might lie beyond."
Tomkowicz continued, "We're looking forward to revealing more of Final Form, its blood-pumping movement and combat, breath-taking environments and haunting universe. The main focus of our work is the soul of the game."
Watch the teaser trailer below. View the first screenshots at the gallery.