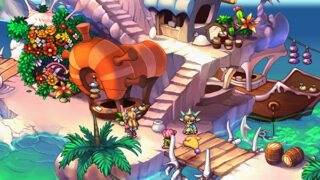 Several outlets have gone up with pre-launch previews of the Legend of Mana remaster, and both and Famitsu and Gamersyde have published lengthy gameplay videos of the PlayStation 4 version.
Written previews are also available at 4Gamer.net and Dengeki Online in Japanese.
The embargo for reviews has also lifted. Reviews have already been published by IGN, Nova Crystallis, and Siliconera, among others.
Legend of Mana is due out for PlayStation 4, Switch, and PC via Steam on June 24. Asian region English language physical copies are also available at Play-Asia (PS4, Switch). Use the coupon code "GEMATSU" to save five percent.
Watch the footage below.
Gamersyde
Famitsu