Final Fantasy IX animated series for kids in development
Cyber Group Studios-produced series aimed at eight- to 13-year-olds.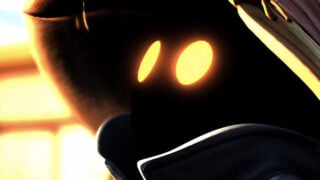 Paris-based animation company Cyber Group Studios has signed a co-development and co-production deal with Square Enix to adapt Final Fantasy IX into an animated series for eight- to 13-year-olds, according to a Kidscreen report.
Cyber Group Studios will handle production, worldwide distribution, licensing, and merchandising.
Speaking to Kidscreen, Cyber Group Studios CEO Pierre Sissmann said the company plans to begin pitching the series to broadcasters in the coming months, with the goal of beginning production by the end of 2021 or start of 2022.
"The [Final Fantasy] games have a strong co-viewing potential," Sissmann said. "For those who do know Final Fantasy IX, this will be an [introduction]. And for the many who don't, this will immerse them in a universe they'll love."
Final Fantasy IX is available now for PlayStation 4, Xbox One, Switch, PC via Steam, iOS, Android, and PlayStation 1.
Here is an overview of the game's story, via its Steam page:
Zidane and the Tantalus Theater Troupe have kidnapped Princess Garnet, the heir of Alexandria. To their surprise, however, the princess herself yearned to escape the castle.

Through a series of unusual circumstances, she and her personal guard, Steiner, fall in with Zidane and set out on an incredible journey. Meeting unforgettable characters like Vivi and Quina along the way, they learn about themselves, the secrets of the Crystal, and a malevolent force that threatens to destroy their world.