ESRB rates Oddworld: Soulstorm for Xbox Series, Xbox One
Xbox One version also rated in Brazil.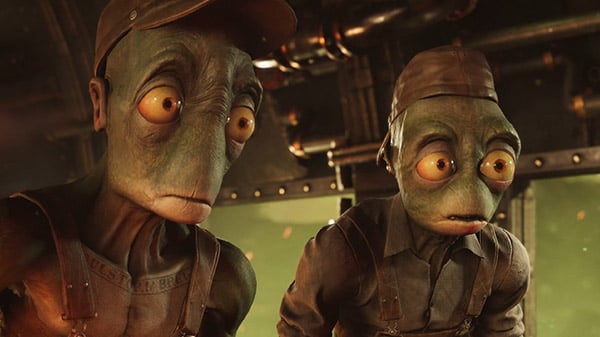 The Entertainment Software Rating Board has rated Oddworld: Soulstorm for Xbox Series and Xbox One.
The adventure platformer was also recently rated for Xbox One alongside PlayStation 5, PlayStation 4, and PC in Brazil.
Oddworld: Soulstorm launched for PlayStation 5, PlayStation 4, and PC via the Epic Games Store on April 6. The PlayStation 5 version was free for PlayStation Plus subscribers for the month of April. A physical edition will launch for PlayStation 5 and PlayStation 4 on July 6.
Here is the Entertainment Software Rating Board's description of the game:
This is an adventure-platformer in which players assume the role of a character trying to save his people from an evil force. From a mostly side-scrolling perspective (i.e., 2.9D), players traverse platform environments, solve puzzles, and engage in various combat tasks (e.g., mind-controlling guards to shoot at one another, using characters to attack enemies). Enemy guards use missiles and machine guns to attack players and unarmed characters attempting to flee. Combat is highlighted by cries of pain, gunfire, and explosions; missiles sometimes cause enemies to explode into jibs or small chunks of flesh. A handful of cutscenes depict characters with bloody gunshot wounds. During the course of the game, a character is frequently depicted smoking a cigar. The word "sh*t" appears in the dialogue.