Chernobylite PS4 physical edition announced
Due out alongside digital release.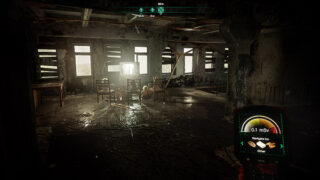 Perp Games will publish a physical edition of science-fiction survival horror RPG Chernobylite for PlayStation 4 simultaneously alongside its digital release, publisher All in! Games and developer The Farm 51 announced.
Currenly in Early Access on PC, Chernobylite will launch for PC via Steam, the Epic Games Store, and GOG on July 28, followed by PlayStation 4 and Xbox One later in the summer, and PlayStation 5 and Xbox Series later in 2021.
"We are incredibly excited to announce our partnership with Perp Games, bringing the physical PlayStation 4 edition of Chernobylite alongside the digital console launch later this summer," said All in! Games CEO Piotr Zygadlo in a press release. "We want to offer as many options for players to get the game as we can, accommodating our community and new players alike."
Here is an overview of the game, via All in! Games:
About

Chernobylite is a science-fiction survival horror RPG, set in the hyper-realistic, 3D-scanned wasteland of Chernobyl's Exclusion Zone. You'll take on the role of Igor, a physicist and ex-employee of the Chernobyl Power Plant, returning to Pripyat to investigate the mysterious disappearance of his fiancee, 30 years prior. Compete with a hostile military presence and other stalkers, face supernatural creatures as well as a harsh and unforgiving environment in your search to uncover the truth. Get ready for a thrilling adventure of survival, conspiracy, horror, love, and obsession. Will you survive your fears?

Key Features
Watch a new trailer below.