AIR for Switch launches September 9 in Japan
Key's second ever visual novel following Kanon.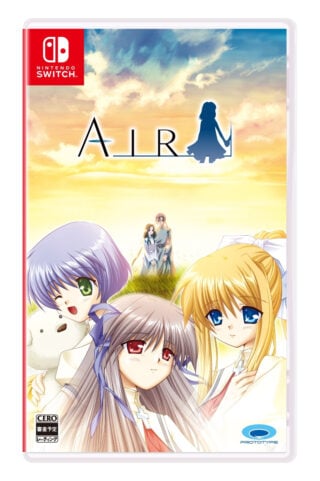 The Switch version of romance visual novel AIR will launch on September 9 in Japan for 4,950 yen, listings at retailers such as Rakuten Books and Yodobashi confirm.
AIR for Switch will include the fully voiced visual novel version of the spin-off novel Hatsuzora no Shou, which was also included in the previously released PS Vita version. It will also support touch controls and one-hand play.
AIR first launched for PC in September 2000 in Japan, and has since been ported to a number of additional platforms including Dreamcast, PlayStation 2, PSP, iOS, Android, and PS Vita.
Here is an overview of the story, via VNDB:
Kunisaki Yukito's deceased mother left him with the doll and her last wish that Yukito look for the "girl in the skies" because it is his destiny to save her. Only half-understanding what his mother meant, Yukito has been traveling across Japan, vainly searching for this myth-like girl his mother told him about. His latest destination is a small, sleepy town where summer has just arrived; and his encounter with a young girl named Misuzu there sets the wheels of destiny turning….