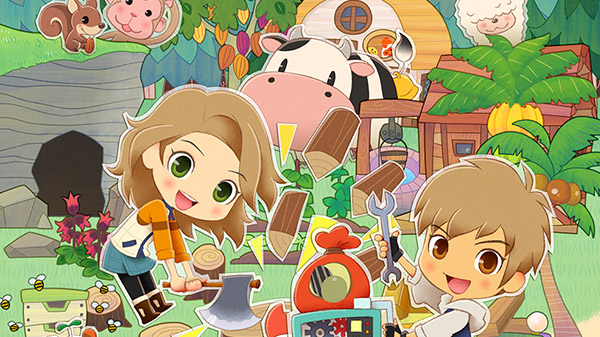 Story of Seasons: Pioneers of Olive Town for Switch has become XSEED Games' fastest selling title ever, moving over 200,000 units on a single platform in North America, the company announced.
The milestone was reached within two months of its March 25 debut in North America, breaking the record previously held by Story of Seasons: Friends of Mineral Town, which took five months to reach 200,000 units sold, before continuing on to reach a new sales milestone of over 250,000 units sold on Switch in North America since its debut in July 2020.
Since launch, Story of Seasons: Pioneers of Olive Town has received a steady stream of updates to improve the player experience, and more improvements are planned as the development team continues to listen to fan feedback.
XSEED Games also shared the following comment from the fictional mayor of Olive Town, Mayor Victor:
"Olive Town is an invaluable treasure to us all, tourist and resident alike. We've come a long way from our humble beginnings, and we're just getting started! The townsfolk and I have been busy collaborating on new improvements and attractions to welcome both veteran tourists and folks who might be new to our shores. Of course, we wouldn't be where we are today without the courageous farmers who helped spread the word about our humble community. From OLIVE us here at Olive Town, you have our sincerest thanks!"
Story of Seasons: Pioneers of Olive Town is available now for Switch worldwide.