Sonic Central news live stream set for May 27
A look at projects, partnerships, and events in celebration of Sonic's 30th anniversary.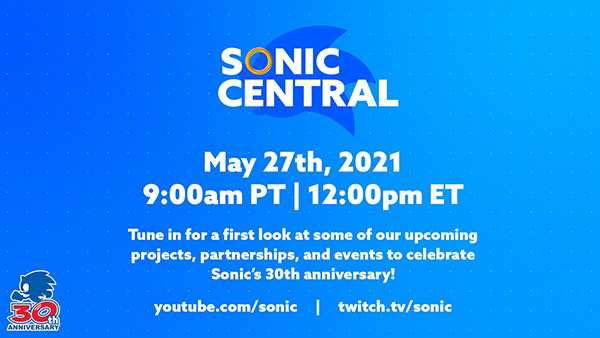 Sega will host a "Sonic Central" live stream on May 27 at 9:00 a.m. PT / 12:00 p.m. ET featuring a first look at some of the projects, partnerships, and events for its Sonic the Hedgehog 30th anniversary celebration, the company announced. You will be able to watch it on YouTube (English, Japanese) and Twitch.
The company also released "Unstoppable," a fan appreciation video showcasing a nostalgic look back at the franchise as Sonic the Hedgehog speeds forward to inspire future generations. It was developed by creative agency Liquid+ Arcade and follows the experiences of several young Sonic fans throughout the decades.
Watch the video below.