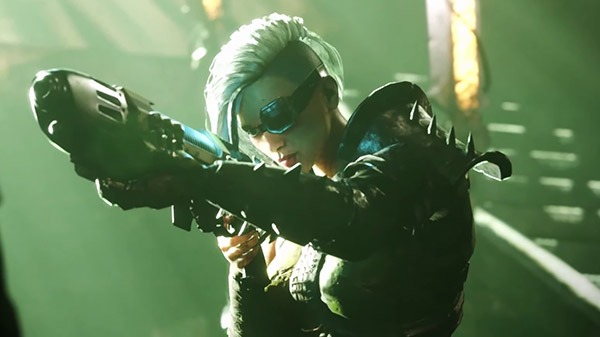 Publisher Focus Home Interactive and developer Streum On Studio have released a new trailer for fast-paced first-person shooter Necromunda: Hired Gun dubbed "Enter the Hive."
Here is a brief overview of the game and trailer, via Focus Home Interactive:
Necromunda: Hired Gun is the fast-paced first-person shooter by the small, passionate team at Streum On Studio. Set in the darkest reaches of Warhammer 40,000's most infamous hive city, watch the game's opening cinematic to get an extended introduction to the treacherous depths of the Underhive, Necromunda's lawless haven for scum, gangs, outlaws, and Bounty Hunters like you looking to become a legend while making a quick buck in the process.

Hunt Your Targets, Upgrade Your Arsenal

Your first stop is Martyr's End—the sole relatively safe place in the Underhive. Here you'll find all the commodities you need: guns, ammo, cybernetics augments for your loyal Cyber-Mastiff and yourself, as well as high-profile contacts and fresh targets to hunt. Lock and load your Bolter, the hunt begins soon!
Necromunda: Hired Gun is due out for PlayStation 5, Xbox Series, PlayStation 4, Xbox One, and PC via Steam on June 1.
Watch the opening cinematic below.