Magic: Legends open beta update adds Pyromancer class, Story Act IV
Major update for the free-to-play online action RPG.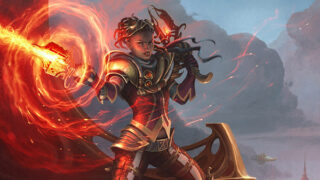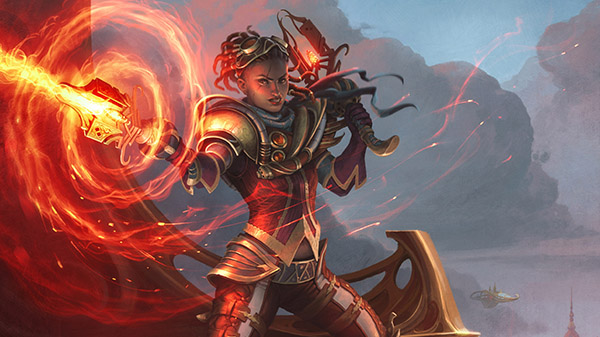 Publisher Perfect World Entertainment and developer Cryptic Studios have released a new update for the open beta version of free-to-play online action RPG Magic: Legends, which adds the Pyromancer class and fourth act of the story, among other features.
Here is an overview of the update, via Perfect World Entertainment:
From now through May 24 at 10 a.m. PT / 1:00 p.m. ET, players can claim this brand-new ranged caster class for FREE from the in-game store when they log into the game. The Pyromancer, its costume and extra spells have also been added to early levels in the free track of the current Battlepass—and will be available in every subsequent Battlepass. This will continue after the free claim period ends. Today's update also introduces a brand-new story act that continues players' journey through the Multiverse, performance upgrades and a host of quality-of-life updates to improve the overall gameplay experience.

A list of content available with today's free Magic: Legends update includes:

Story Act IV: Chasing Answers – The ancient and forgotten force that has moved silently in the darkness is stirring. The mysterious Planeswalker that players have been chasing through the various planes has been tracked to Benalia and Ral Zarek requires aid in confronting her, to finally get some answers.
New Class Pyromancer – Harnessing the unbridled fury of Red mana, the Pyromancer is a ranged caster class that quickly hurls damage from a distance, igniting the battlefield with reckless abandon.
Performance Upgrade – The dev team has upgraded various environmental and software optimization elements, providing frame rate and compatibility increases across various PC specs.
Added Features – Today's update adds several quality-of-life features, including a Random queue system for easier party formation, additional adjustments to the New User Experience for faster onboarding into the heart of Magic: Legends deckbuilding and customization, various social/chat improvements and more.
Magic: Legends is currently available in open beta for PC via Arc Games and Epic Games Store, and is coming to PlayStation 4 and Xbox One later in 2021.
Watch a new trailer below. View a new set of screenshots at the gallery.