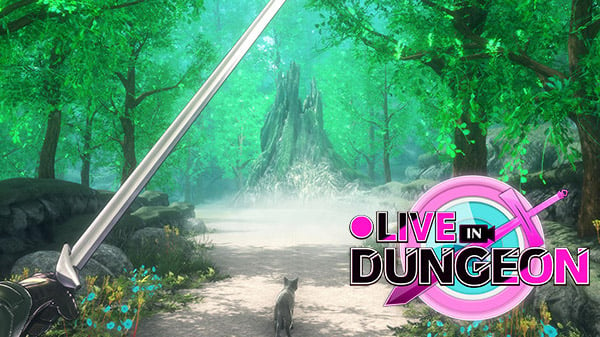 Heaviside Creations will release dungeon RPG Live In Dungeon for PC via Steam on June 5, the Japanese developer announced. It will only support Japanese.
Here is an overview of the game, via its Steam page:
About

Welcome to Wonderlucia, an isekai (alternate world) where live stream technology alone has developed. Become a novice isekai streamer and explore dungeons alongside your unique viewers and companion cat.

Key Features

Become-a-Streamer System – Choose from multiple options to respond to viewer comments. The better your response, the more "Likes" you will receive in return. Use "Likes" to upgrade your weapons, armor, and skills.
Narrative Active Command Battles – Battles are an essential part of dungeon exploration. Battles against monsters are carried out through the Active Command Battle system. If you respond to viewer comments correctly, you can shorten your down time. Your skills as a streamer will affect the outcome of battle. Comments will flood in during the ever-exciting boss battles! Become one with your viewers and stand against your formidable foes.
Explore Beautiful Dungeons – Make your way through unique dungeons such as naturally rich forests to ancient ruins dotted with man-made objects from a first-person perspective. The "unexplored regions" you will come across are beautiful spots to take a picture. And they will get you lots of "Likes" from your viewers as well!
Watch a trailer below. View a set of screenshots at the gallery. Visit the official website here.