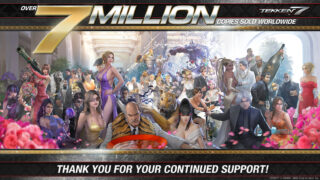 Total sales for Tekken 7 have surpassed seven million copies, series director Katsuhiro Harada announced on Twitter.
It was last reported in September 2020 that Tekken 7 sold over six million copies.
Tekken 7 first launched for arcades in March 2015, followed by PlayStation 4, Xbox One, and PC in June 2017. It is currently in its fourth season.