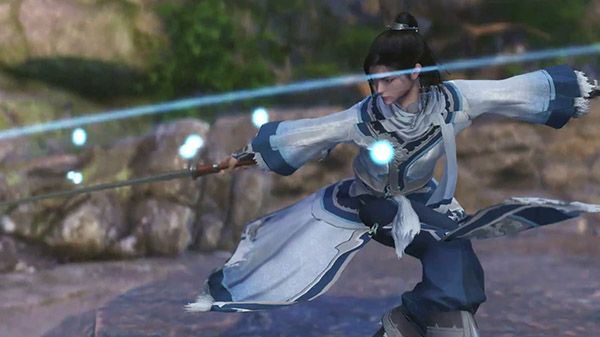 Publisher Gameforge and developers Wangyuan Shengtang and Aurogon have released a new trailer for massively multiplayer online action RPG Swords of Legends Online introducing the Spellsword class.
Here is an overview of the Spellsword, via Gameforge:
A righteous monk who employs arcane techniques to subdue and eliminate evil spirits.

Spellswords blend deadly swordplay and powerful magic, making them a threatening prospect at any range. They can rapidly switch between blades and destructive spells in the blink of an eye. Spellswords are trained for one purpose, and one purpose only – to inflict damage on their foes, wherever they might be.

Specializations include The Sword Artist and The Bladestorm .
Swords of Legends Online is due out for PC via the Gameforge client, Steam, and the Epic Games Store this summer in North America, Latin America, and Europe. Read more about the game here.
Watch the trailer below.