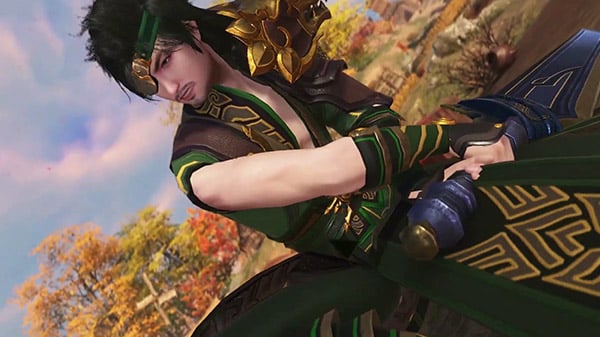 Publisher Gameforge and developers Wangyuan Shengtang and Aurogon have released a new trailer for massively multiplayer online action RPG Swords of Legends Online introducing the Berserker class.
Here is an overview of the Berserker, via Gameforge:
A nomadic hero who cherishes freedom and would rather die than shatter their sword.

Berserkers feel most at home in the thick of the fray. Wielding their massive swords, they strike fear into their enemies' hearts while simultaneously protecting their allies. Berserkers can call upon a loyal wolf to support them. Depending on the situation, they can act as a bulwark in defending enemy attacks or unleash their power in a veritable whirlwind of destruction.

Specializations include The Slayer (Melee DPS) and Drunken Master (Tank)
Swords of Legends Online is due out for PC via the Gameforge client, Steam, and the Epic Games Store this summer in North America, Latin America, and Europe. Read more about the game here.
Watch the trailer below.