Planet Coaster: Console Edition DLC 'Ghostbusters' and 'Studios Pack' launch April 29
Priced at $14.99 and $9.99, respectively.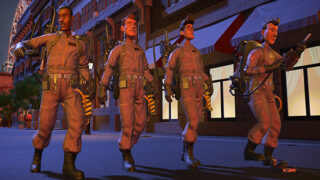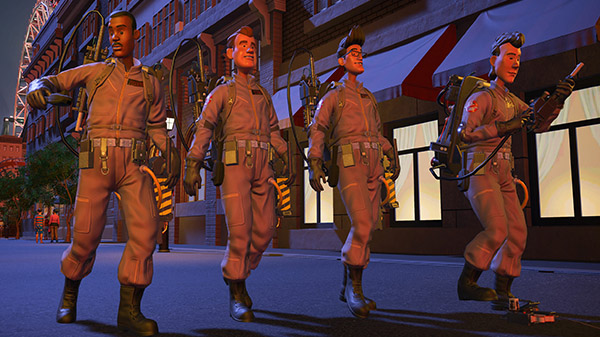 Frontier Developments will release the Planet Coaster: Console Edition downloadable content "Ghostbusters" and "Studios Pack" on April 29, the developer announced. The former will cost $14.99 / £12.99 / €14.99, while the latter will cost $9.99 / £7.99 / €9.99.
Here is an overview of each pack, via Frontier Developments:
Planet Coaster: Ghostbusters

Planet Coaster: Ghostbusters is the ultimate love letter to the hit movie. It features the supreme vocal talents of Dan Aykroyd and William Atherton in a brand new story-driven scenario. There's also authentic scenery pieces aplenty and sound effects straight from the 1984 original, including the ECTO-1, Slimer, Stay Puft Marshmallow Man, the Ghostbusters HQ, and Spook Central, offering everything players need to create a hauntingly good park.

Players can enthral guests with an assortment of new blueprints, a multitude of building materials, and a brand new flat ride and coaster. These are RollerGhoster, a twisting, turning, Slimer-themed kiddie coaster; and The Ghostbusters Experience, an interactive tracked ride where guests bust ghosts and score points as they ride around in the ECTO-1. Players can even take a ride themselves and fire Proton Packs to take down the colorful spirits and specters in first-person.

Studios Pack

Bringing the blockbuster experience to Planet Coaster: Console Edition, the "Studios Pack" lets players choreograph heart-pounding stunt shows, design exciting backlot tours, and create cinematic thrill rides that put guests right in the heart of the action.

The Studios Pack contains over 90 new blueprints, hundreds of new scenery items and construction pieces, and three incredible new rides. These are Big Screen Tour, a bus-based ride bringing park guests face-to-face with silver screen spectacles; Re-Motion, a simulator-style tracked ride in which an adjustable robotic arm tilts riders in all directions; and Horror Heights, a chilling drop tower dark ride.
Planet Coaster: Console Edition is available now for PlayStation 5, Xbox Series, PlayStation 4, and Xbox One.
Watch a set of trailers below. View a new set of screenshots at the gallery.
Planet Coaster: Ghostbusters
Studios Pack