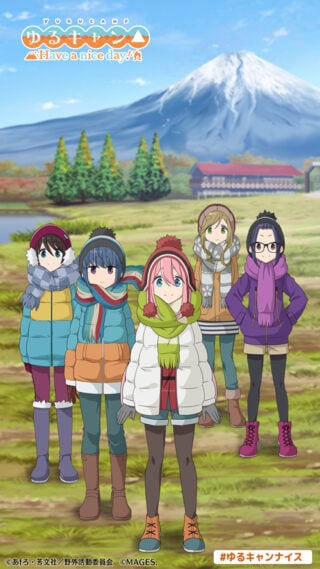 Laid-Back Camp: Have a nice day! will launch for PlayStation 4 and Switch on September 30 in Japan for 7,800 yen, MAGES. announced.
A 10,900 yen limited edition will also be available, which includes the previously announced Choro-Q pullback car toy of Rin Shima riding her scooter, as well as the game's original soundtrack.
Here is an overview of the game, via MAGES.:
The Long-Awaited Game Based on the Popular TV Anime Laid-Back Camp

Take on the roles of Nadeshiko Kagamihara and Rin Shima, and enjoy a branching story where the camp contents change in a big way based on your choices. With "what if" scenarios not depicted in the TV anime, this is a game Laid-Back Camp fans will not want to miss.

Enjoy "What If" Scenarios" Not Depicted in the TV Anime

The game features various "what if" scenarios. What if everyone went to the Takabocchi Highlands, where Rin originally went solo? What if Rin camped solo at Shibire Lake, where she originally went with Nadeshiko? What if Rin brought a portable grill to Lake Motosu? Despite featuring the same scenes as the anime, you can still enjoy a fresh camping experience!

New Camping Spot Not Featured in the TV Anime Added

In Laid-Back Camp: Have a nice day!, you can relive the Laid-Back Camp experience by visiting Lake Motosu, Fumoto Campsite, Eastwood Campsite, Takabocchi Highlands, Shibire Lake, Jinbagatayama Campsite, and Fujinomiya. Furthermore, Lake Tanuki Campsite, which only appears by name in the original comic, has also been added as a campground. But whether you are able to camp there depends on your actions.
View the first screenshots at the gallery.